Getting enough dissolved oxygen into your deep water culture DWC or Aquaponics reservoir takes a reliable hydroponic air pump properly sized to your system. A well agitated and oxygenated nutrient solution will absorb much better into the plant roots and its no secret that fish need oxygen too. 
Other types of hydroponic setups can also benefit from the addition of an air pump if the the nutrient solution remains stagnant for too long or if there isn't enough oxygen getting to the roots of your plants.
There are several factors to consider when selecting the right air pump for your hydroponic growing setup and the products below have been carefully selected to suit systems of different sizes and complexities.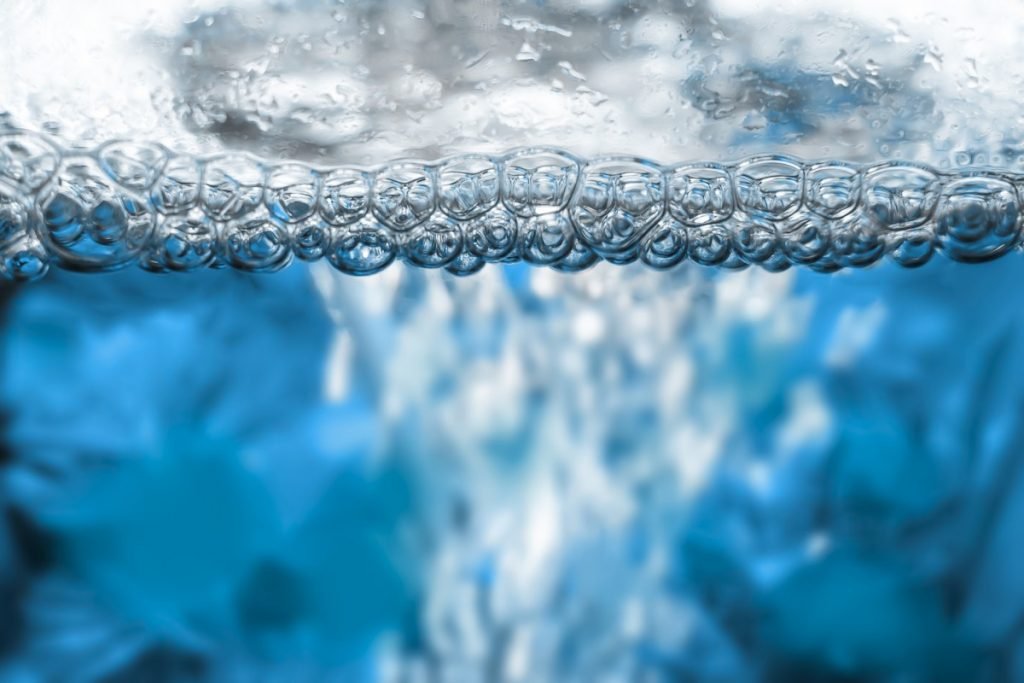 Choosing A Hydroponic Air Pump
When choosing an air pump for your hydroponic or aquaponic system there are a few main criteria to focus on.
Air pump output Rating
Rated in GPM, L/min or cc/min, the output rating of the pump describes the amount of air that the pump can provide over a set amount of time. A larger hydroponic reservoir or adding more DWC buckets to your system will require a higher rated pump.
Most home or hobbyists growers can get by with a 320 to 602 GPM air pump to supply 8 – 12 air stones in DWC buckets or large reservoir. Choosing a pump with a higher rating will increase its life and make future expansion easier.
Air Pump Noise Level
Growing plants is generally a peaceful experience so having a loud or noisy hydroponic air pump is unacceptable. The best quality air pumps will have a noise level 45db or lower.
Number of Air Outlets
If you have more than one reservoir to supply with your air pump, you'll need to select a pump with multiple outlets. Its also common to use a manifold on the pump outlet to add more bubblers . Manufacturers produce pumps with 1, 2 and 4 outlet connections.
This dual diaphragm air pump is my first pick because its quiet and gives me complete control of the outlet flow. There is a separate control valve on each of the 4 outlets which connect to a standard 1/4″ air line. The 320GPH flow bubbles my 6 DWC buckets with room for expansion.
This is one of the quietest air pumps I've used and it only consume 8 watts of power making it pretty efficient unit. Being able to replace the diaphragm if it gets damaged is a nice feature giving it longevity instead of being another disposable part for the landfill.
Best Economy Air Pump For 4 Bucket DWC – Pawfly MC3000
Its surprising how good this little unit works for the price tag. This low power 7w air pump has 4 individually controlled stainless steel outlets and provides enough power to operate a 4 bucket DWC system (254 GPH, 16L/min).
This compact little pump operates very quietly because of the shock-proof rubber feet and internal muffler. The rubber diaphragm also helps reduce the noise level, especially on low power mode, and doesn't sacrifice its reliability either.
Best flow to Noise Ratio – Pondforce 475
The PONDFORCE 475GPH air pump has a few interesting features that give it a one up on its competition. For a pump of this size it is surprisingly quiet. The combination of a fully molded outer housing and vibration reducing rubber feet keep it operating below 45db.
The included 4 port manifold provides flow control at each outlet and there is a controller integrated into the power cord to control the overall flow output of the pump. You'll be able to supply up to 8 air stones with this impressive 20 watt air pump.
Accessories in your Hydroponic air pump system
Once you've chosen the pump that fits your system and budget you'll need some other parts to complete the setup.
Air line tubing
Most pump systems are designed to connect to 1/4″ air line that makes a tight connection over the barbed fitting of the manifold. I recommend using professional grade black silicone tubing versus the cheaper clear nylon alternative. The flexible air line is durable and easy to work with and won't harden and crack over time.
Check Valve
Installing an inline check valve on each air line will prevent your nutrient solution from back siphoning into the line and damaging your pump. This should only be necessary if the location of your pump is below the waterline of your reservoir but they are good to have as a cheap form of insurance.
The valves operate best installed in a vertical position and they have 1/4″ fittings on each end for a simple and clean installation.
Air Stone or Bubbler
Air stones come in different sizes and shapes, some are long cylinders while other are flat discs or pucks. More surface area on the stone will allow more oxygen to bubble out but will also draw more airflow from your pump. setups will usually have multiple small air stones or fewer large ones.
Manifold
If your pump doesn't come with a manifold or have multiple ports built into it you'll need to buy a manifold that will feed air to the different bubblers in your system. It is much better to have all the air lines fed directly from a manifold to balance the pressure in the system and limit the number of connections and potential leaks.
Many manifolds have manual control valves built into them which lets the air flow be controlled at each port individually. Having extra control over outlets makes maintenance and pressure balance problems a non issue. The manifold and airline can be secured with specially designed suction cup feet.
Conclusion
The best air pumps for a hydroponic setup have plenty of power but aren't too noisy for your grow room to be enjoyable to work in. Having control of individual outlets makes it easier to balance the air pressure in the system and increase or decrease the flow when needed.
Size your pump for the number of airstones and bubblers you'll be using in the setup. Leaving room for future expansion is always recommended.