How to build a vertical garden
How to build a vertical garden has been a popular, hottest, innovative indoor & outdoor garden concept at present.
An alternative for the gardeners who do not have horizontal space in their garden, but love to fill their garden with multiple plants, herbs, spices, and flowers to make their garden look colorful, attractive and breathtaking.
Today on our blog, we are going to check how to get started with the interesting, latest and useful green thumb trend.
How to Grow a Vertical Garden Effectively?
To build up a vertical garden, you need to focus on multiple things to get the desired results, proceed below to check the steps in detail.
What type of Garden are you going to opt for?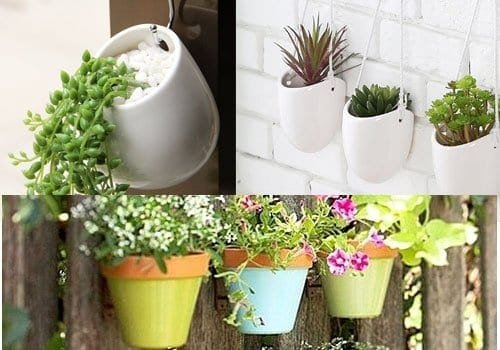 There are many different types of vertical gardening namely green wall, pockets, tiered garden, gutter, pallet, container style, arbor, stackable, gardening with PVC pipes, etc. Each type of vertical gardening has its requirement, style, specifications and design for holding the plants to achieve the results.
To know about the different types of vertical gardening, click here. These planters can be used as freestanding; wall mounted, hang from ceilings and much more.
Choose the place for vertical gardening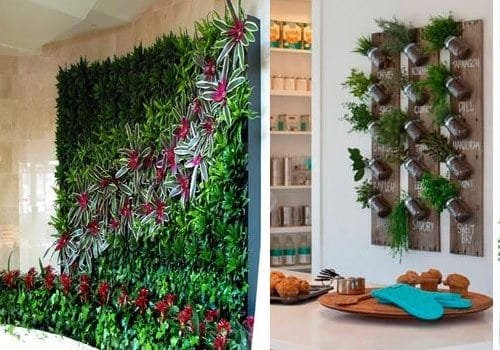 Once you decide the type of vertical gardening, now you need to know the place you are going to opt this vertical gardening. This can be any indoor or outdoor area. For example, if you have chosen the freestanding vertical gardening, you can adapt this type at any of your indoor or outdoor place like patio, garden, yards, front porches, living room, bedroom, etc.
Decide the plants for vertical gardening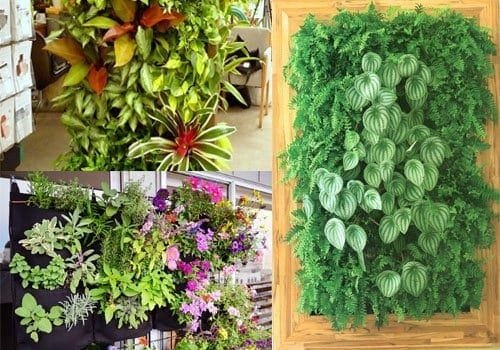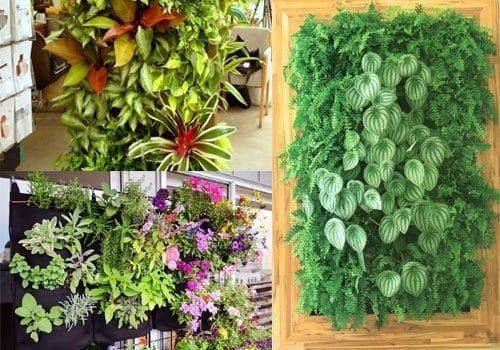 Once you have selected the place, the next step is to choose the right plant for your vertical gardening.
If you have opted for the freestanding and the garden area, you can choose plants like strawberries, lettuces, radish, herbaceous plants, etc. for decoration and to enjoy the delicious strawberries, nutritious veggies, and fruits.
Choose plants of same nature
While selecting plants for your vertical gardening, it's good to choose the plants that has same nature. For, e.g., if you are choosing a plant that grows well in sunlight, then you need to choose another plant that has the same nature. Do not mix the plant that grows faster in sunlight with the plants that require fade for their optimal growth. This will provide the odd look, and there will be a loss in productivity.
Know the planting basics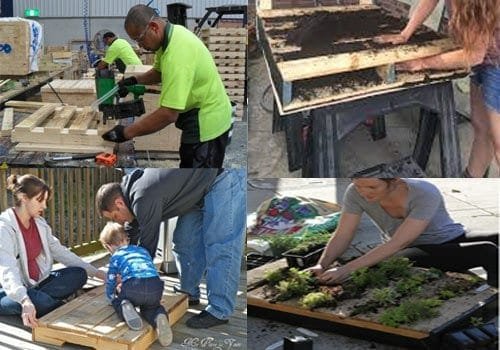 Using potting soil is good as they help in holding the moisture while the water gets dried out and the gravity enables you to pull the water down. Place the plants that does not require much water at the top of your planter as they can grow even if the water gets dried out. You need to place the plants that require more water for growth at the bottom system.
Know the Process
While using any wooden containers or pallets, it's essential that the plant stays horizontally for few weeks, in this time interval the roots get established and also helps the soil to be fit in the place. If you are trying to plant them vertically at first, then there will be multiple setups for the plant to get rooted.
Never try to stand up at first, this will lead you to failures, stay flat and then stand up for the practical results. So, after the plants get the roots, you can elevate the wooden pallets or containers to the vertical position.
Irrigation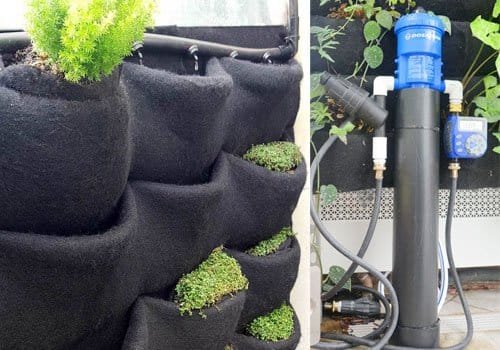 While you are in the initial stage of your vertical gardening, it requires more maintenance; you need to add nutrients, soil, and water often for the plants to grow rapidly. For watering purpose, you can consider getting a drip irrigation system. This will help your plants to get the water evenly. Another alternative is using a watering can, but you need to make sure whether the water is distributed evenly to each plant of the vertical garden system.
Have some extra plants
There are many chances for the plants to get faded, so alternatively have additional plants for the cultivation.
Here is a YouTube Video describing clearly about building your own vertical gardening.
Final Thoughts
Hope you are clear in building a vertical garden in your indoor or outdoor area, share your experience in the vertical gardening with us through the comment section below.
Any ideas and thoughts on growing a vertical garden are welcome.
Save